Featured Guest Artists, Speakers and Performers
Jorge Cocco Santángelo, artist
Jorge Cocco Santángelo (born in 1936) is a self-taught artist with international recognition, having his original works displayed in museums and art galleries in his native Argentina, as well as France, Japan, Mexico, Spain, Uruguay, and the United States. Jorge has mastered diverse art techniques such as painting, sculpture, lithograph, etching and ceramics. Painting is his preferred medium. During his career, he has been a professor and head of the art department at the Universidad de las Americas in Mexico; in Argentina, he started art schools and published art textbooks. In the last few years Jorge has been dedicated to painting in a new artistic style he created and calls "sacrocubism", which portrays sacred events with features of the post-cubist art movement. Currently Jorge maintains studios in Argentina and the United States.
Steve Young, NFL Hall of Famer, President & Co-founder of HGGC
Steve Young is a two-time NFL MVP, a Super Bowl MVP, and a first-ballot Hall of Famer. Former quarterback for the San Francisco 49ers and Brigham Young University, he is now a key member of ESPN's weekly football coverage. Steve holds undergraduate and law degrees from Brigham Young University. He lives with his family in the San Francisco Bay Area. He is president and co-founder of HGGC, a private equity firm, and founder of the Forever Young Foundation, a global charity for children, which he co-chairs with his wife, Barb. Steve co-authored the New York Times best-seller, QB: My Life Behind the Spiral, and published his latest book, The Law of Love.
Elizabeth Sanchez, artist
Elizabeth Sanchez was born in Chihuahua, Mexico. Elizabeth graduated from Brigham Young University, where she earned a BFA in painting. She now lives in Spanish Fork, Utah with her husband and three kids. Elizabeth's repertoire consists of Portraiture and Figurative works. 
"My goal is to inspire feelings of compassion and kindness towards ourselves and others. I considered my art a dialogue between the unconscious and the customary mind, embodied in the new spaces and old places that knew me.  I want for my art to speak of the conventional days from a poetical and sacred view that emanates from a place where love and irony are intimately entwined and at peace."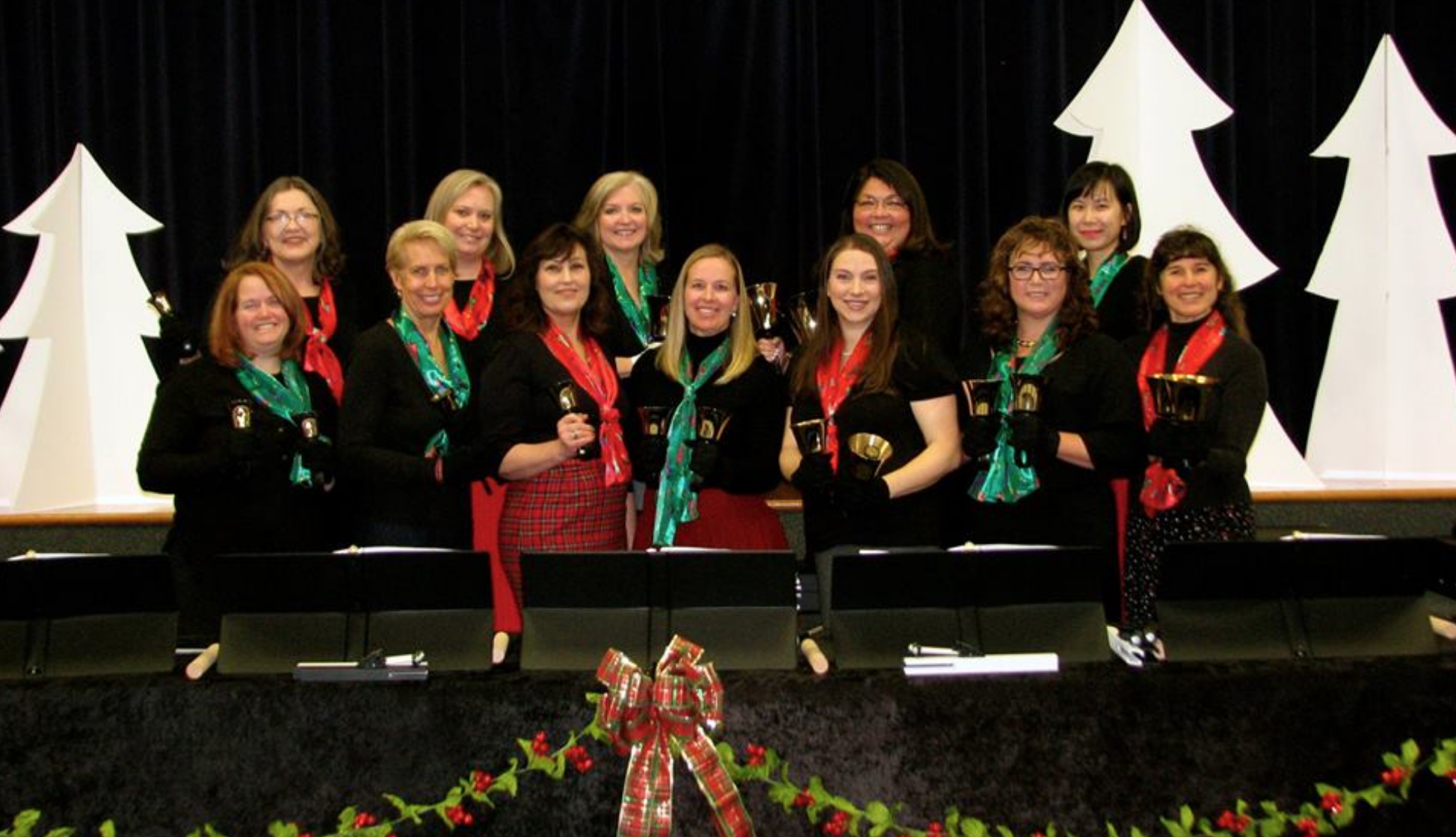 Redwood Ringers Handbell Choir
The Redwood Ringers is a handbell choir comprised of community members from the San Francisco Bay Area. Hoping to bring a richer Christmas sound to her congregation, Marilyn Hansen, a seasoned ringer and former member of the San Francisco State Handbell Choir, founded the Redwood Ringers in 2008. Using techniques such as Martelloto lifts, Shelly ringing, and Swings, the bell choir plays on 3.5 octaves handbells and 3 octaves handchimes.
The Miraculous Foundation Gospel Singers
The Miraculous Foundation Gospel Singers are part of the music ministry of The Miraculous Foundation (TMF) which has provided spiritual leadership and teaching in Oakland, California for more than 40 years. TMF has used the arts, music, education, evangelism, and healing services to promote the love of God. From musical performances to ministering to incarcerated youth, TMF's spiritual leaders show how God's love and light can be in every human experience. Led by Pastor Dr. Jenee Scott, TMF continues to operate a faith-based ministry focusing on healing and biblical teaching.
Mountain View High School Madrigals
Led by Jill Denny, the award-winning Mountain View High School Madrigals sing a wide range of repertoire from around the world.  They have performed extensively throughout the Bay Area, including past "Nutcracker" performances at the San Jose Center for Performing Arts and at the Filoli Estate. Annual international tours have taken them to many countries, including performances of Renaissance music in London at St. Paul's Cathedral and Notre Dame in Paris.

Gunn High School Chamber Singers
Led by William Liberatore, the Gunn High School Chamber Singers perform a variety of choral literature including Renaissance, Baroque, Classical, Jazz, Gospel and music from around the world.  Since 1991, the Gunn Choir has received 18 Unanimous Superior ratings from the California Music Educators Association. The choir has performed in many countries, including with orchestra in the Votiv Kirche in Vienna and in Italy for mass at the Vatican.